Product Suites
CMT's DriveWell and Claims Studio lower costs for your business and provide an excellent user experience for your drivers.
DriveWell Suite
DriveWell is a complete mobile telematics and behavioral analytics solution to assess and improve driver behavior.
Accurate Pricing
Identify the riskiest & safest drivers
Better underwriting
Receive accurate assessment of driver risk to support loss prediction and pricing.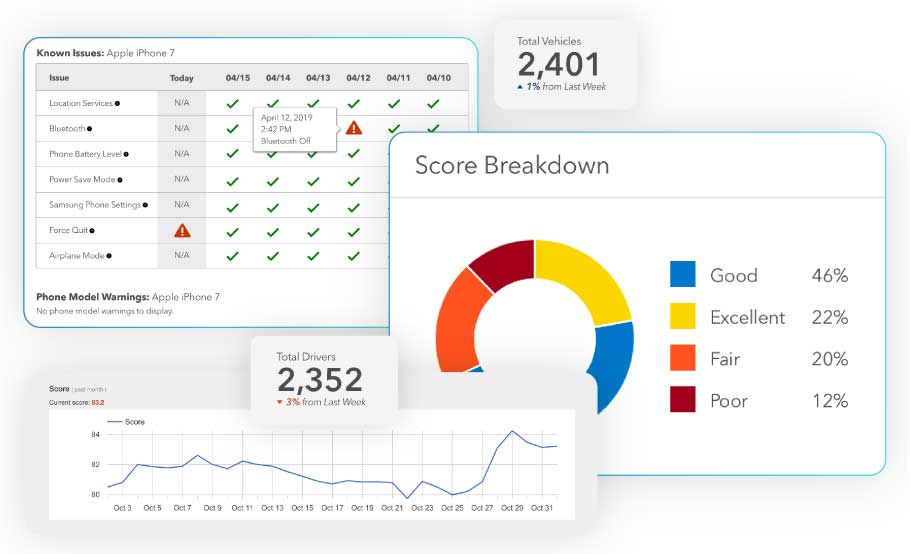 Proven risk factors
Determine premiums with scoring models based on millions of trips and billions of miles.
Lower Losses
encourage safer driving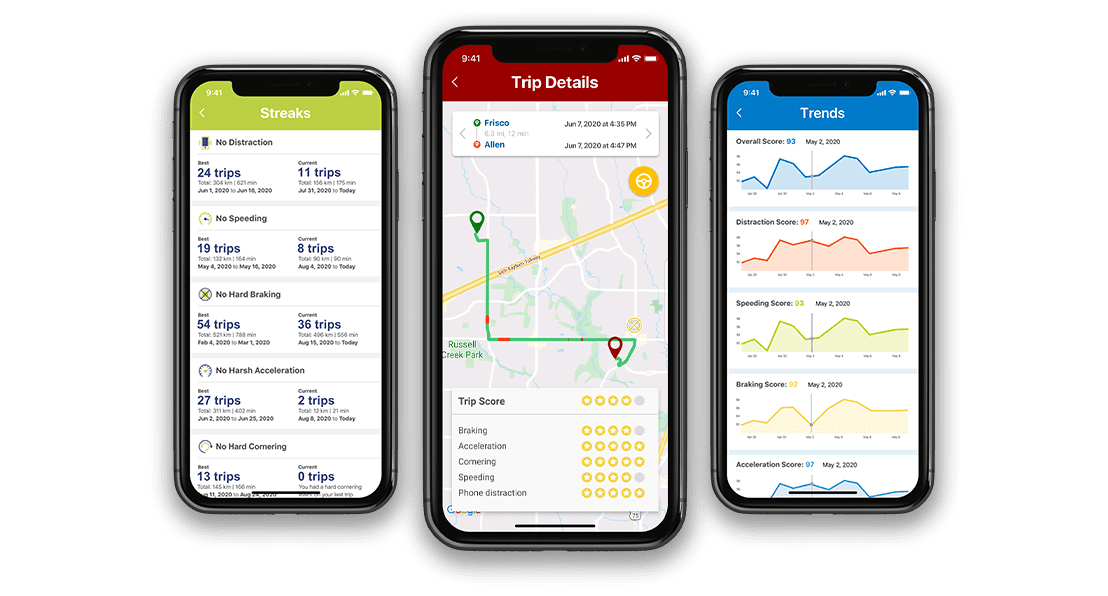 Actionable insights
Provide drivers frequent and personalized feedback on behaviors they can improve.
Rewards
Incentivize long-term improvements with a turn-key, customizable rewards program.
Customer Loyalty
Retain Safer Drivers
Postitive touchpoints
Create more positive customer interactions with incentives like discounts and rewards.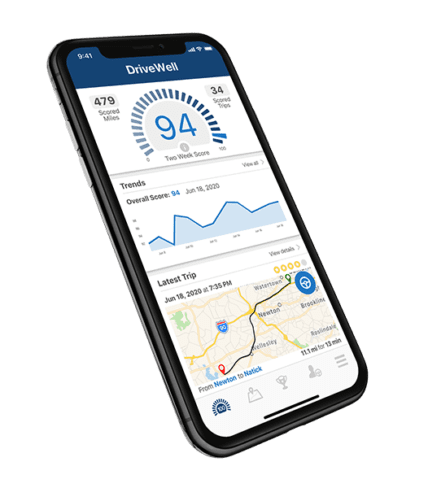 Engaging apps
Keep your drivers excited with features like Family Sharing, competition, badges, streaks, and more.
DriveWell Suite Products:
Claims Studio
Claims Studio offers real-time crash detection to help drivers in their moment of need, plus AI-based crash reconstruction to speed up the claims process.
Faster Claims
Accelerate the Process
Save time
Investigate a claim up to 10 minutes after a crash has occurred and make decisions sooner.
Excellent customer service
Offer customers a better claims experience by processing and settling claims quickly.
Unbiased Crash Data
More accurate claims reports
Crash storyline
Generate a full report of the crash to increase your efficiency when launching a claims investigation.
Confirm facts
Determine liability, loss, and settle third-party claims more accurately.
Save Lives
Help drivers in their moment of need
Immediate assistance
Deploy emergency services after receiving a notification within 60 seconds of the crash.
Precise location
Waste no time searching for the crash site with a precise GPS location.
Receive real-time notice of a potential crash to send emergency services.
Settle claims faster and more accurately with an unbiased Crash Storyline.
Ready to build your telematics solution?
Modernizing Insurance
See how we build our safe driving solutions with artificial intelligence, machine learning, IoT devices, and behavioral science.
How It Works
We have several telematics-based products that we will tailor to your exact needs and help you integrate them quickly.