DriveWell Fleet
DriveWell Fleet brings our proven mobile telematics and behavioral analytics solution to vehicle fleets. Commercial insurers get a better understanding of fleet risk, while fleet owners can monitor their vehicles and drivers to improve driving behavior, increase efficiency, and lower costs.
Reduce driver risk and fleet costs with a lightweight smartphone solution
Safer drivers on the road with motivational in-app features
Full admin visibility into vehicle and driver statuses with Geofencing and Area Search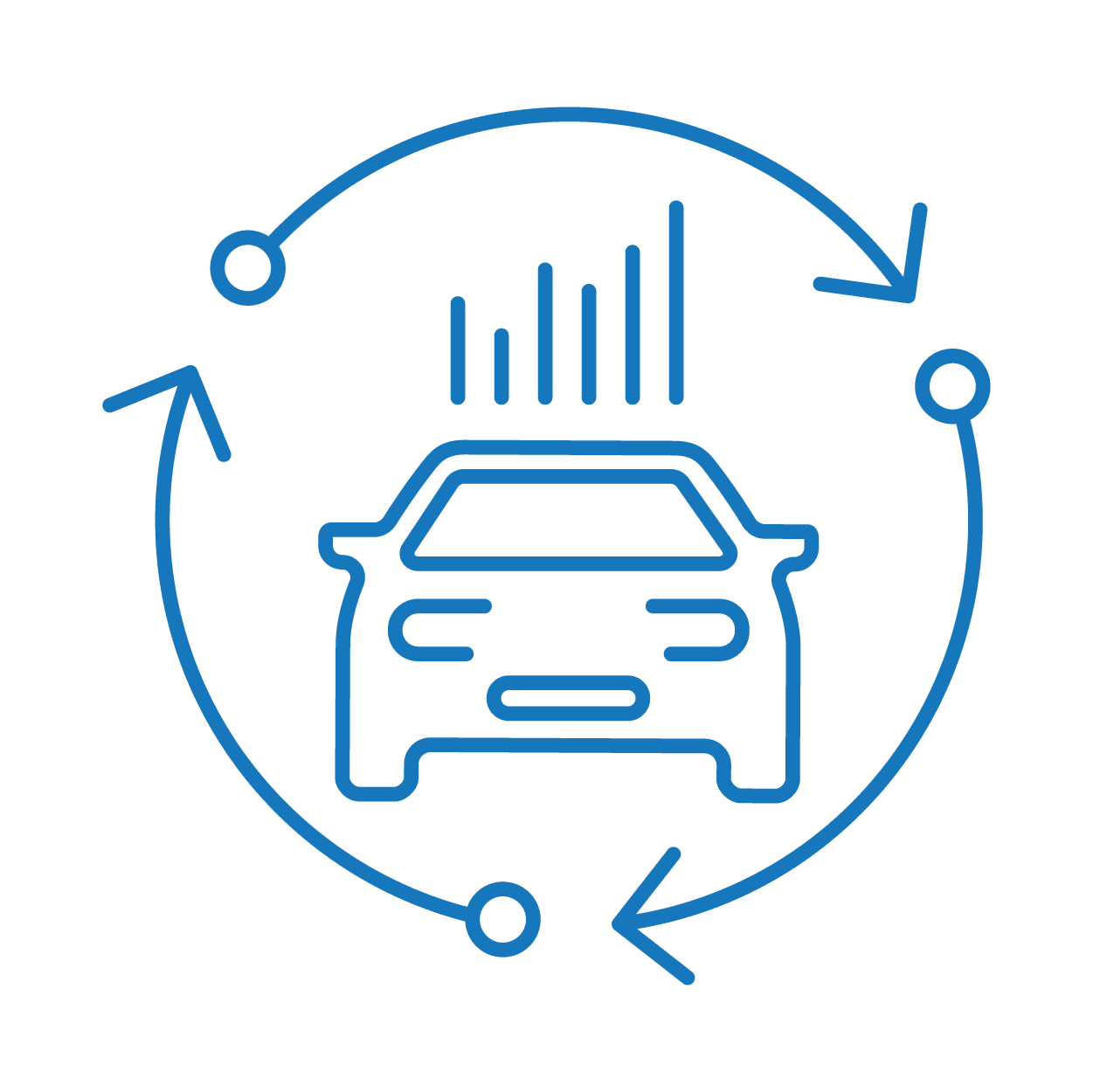 Reduced vehicle costs with safer drivers and less crashes
Driver and team satisfaction with healthy competition to be the safest driver
Dynamic Dashboard for Fleet Managers
DriveWell enables fleet managers to measure their teams' driving behaviors and locations for a unique fleet safety program. A dashboard offers them everything they need to know in one place.
Receive notifications when drivers enter or exit areas of interest with Geofencing
Search for trips by location with Area Search
Investigate poor driving reports and recurring risky behaviors
Analyze team locations to adjust schedules as needed
See vehicle mileage to understand fuel efficiency
Get proof of a driver's activity when faced with a complaint
Fleet Driver Experience
Employee Privacy
Trip recording only occurs when on-duty and in the fleet vehicle using the DriveWell Tag.
Engagement & Motivation
Behavioral score and trends identify areas of improvements
Leaderboards and team scores create friendly competition among drivers