DriveWell Engage
Create safer drivers and build brand loyalty with proven app engagement. Encourage frequent app visits by surprising and delighting your customers throughout their user journey. DriveWell Engage, a suite of in-app features, promotes safe driving habits and ensures you see program success.
Motivate Drivers
Design your app to connect with multiple driver segments
Retain Drivers
Create meaningful touch points with your customer beyond claims and renewals
Improve Drivers
See fewer and less-severe claims across your book of business
One Size Doesn't Fit All
People are motivated by different factors.
Select from a variety of features that support these unique factors.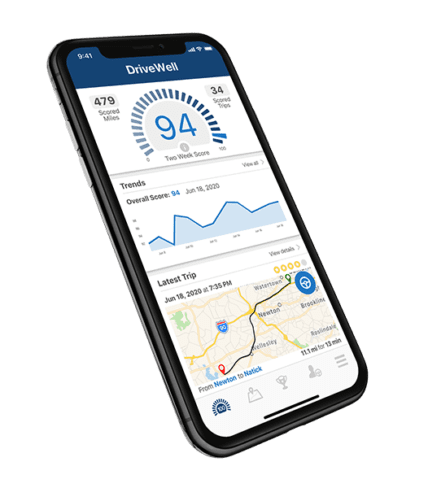 Give actionable feedback on driving behavior
Drivers receive an at-a-glance view of their trending driving score, plus star ratings for each trip and risky event.
Enable friendly competition 
Safe driving becomes a team sport with Leaderboards, where drivers can see how their scores rank compared to others on the program
Safe Driving Loyalty Program
Drivers earn points for safe driving that can be redeemed for gift cards. Touchpoints with drivers are frequent, creating a feedback loop that promotes long-term engagement.
Celebrate driving improvements
With insights and milestones like Trends, Streaks, and Achievements, drivers can see their behavioral improvements over time.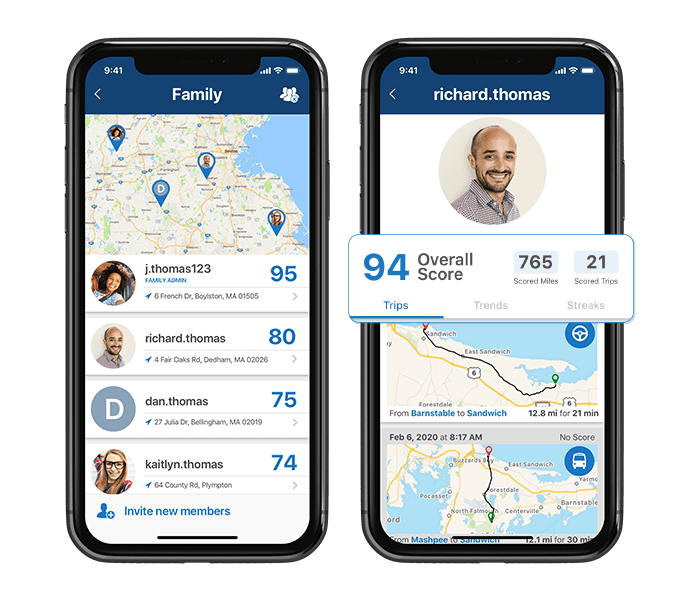 Encourage safe driving for families and teens
The Family Sharing feature provides parents and young drivers with real data to help coach and motivate each other to drive safely.
Offer incentives for safe driving
With the Rewards feature, drivers can receive in-app gift cards and other incentives for keeping their scores above defined thresholds.
How It Works
See the advanced technology that goes into our industry-leading smartphone telematics.
Product Suites
Our products work together to add value, improve accuracy and better engage drivers.